Gumdrop*Shop and Boutiqueprincessnbows have teamed up to create this out of the world custom set!!!! Sewn, and painted to perfection!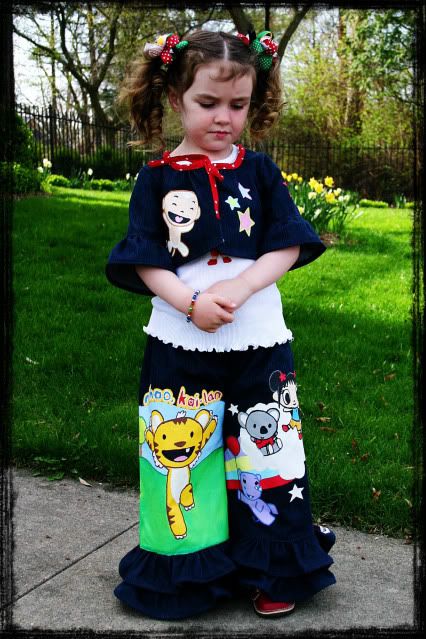 This 2 piece auction includes:
~K@i-L@n appliqued tank top. All appliques are hand drawn, heat sealed and satin stitched.
~Double Ruffle Pantaloons~ Incredible paintwork by Sandra of Boutiqueprincessnbows.
This set will be recreated for you in sizes 1-6.
Click
here
to go to the auction!